NEW OPTIONS TO VERIFY
EMPLOYMENT THROUGHOUT
THE MORTGAGE LIFECYCLE
Verify employment and income multiple times at various stages
of the mortgage process without inconveniencing the borrower(s)!
DIGITAL MORTGAGE EVOLUTION
In addition to our standard VOE / VOI offerings, these new
enhancements are designed to advance your progress toward a
fully digital mortgage.
NEW MORTGAGE ENHANCEMENTS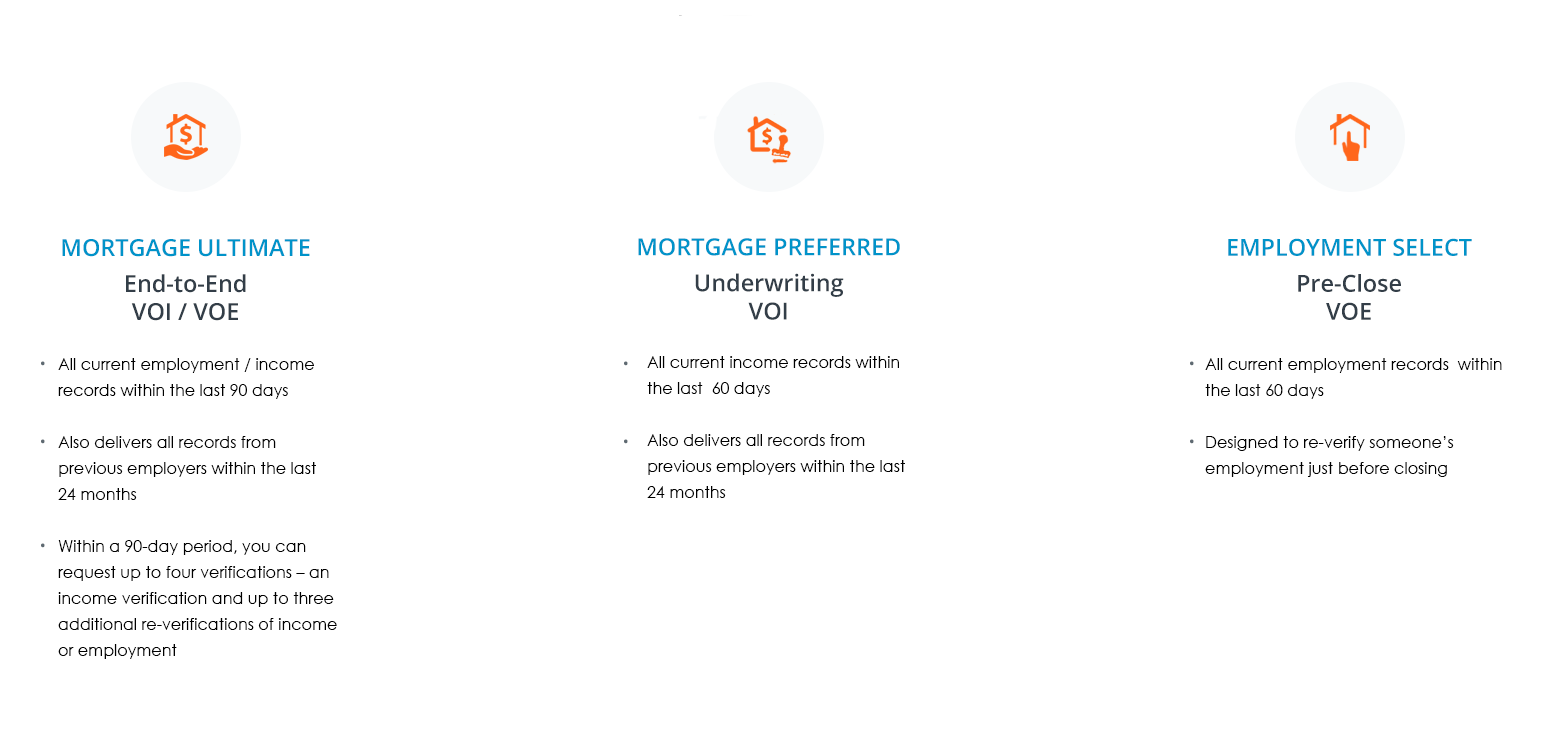 You pay one flat fee for each solution, which makes forecasting your verification costs easier!
VERIFY EMPLOYMENT AND INCOME
These solutions can help you verify faster and minimize friction.
Imagine pulling up employment and / or income data multiple times without
burdening the consumer with requests for paystubs or employment verification letters.